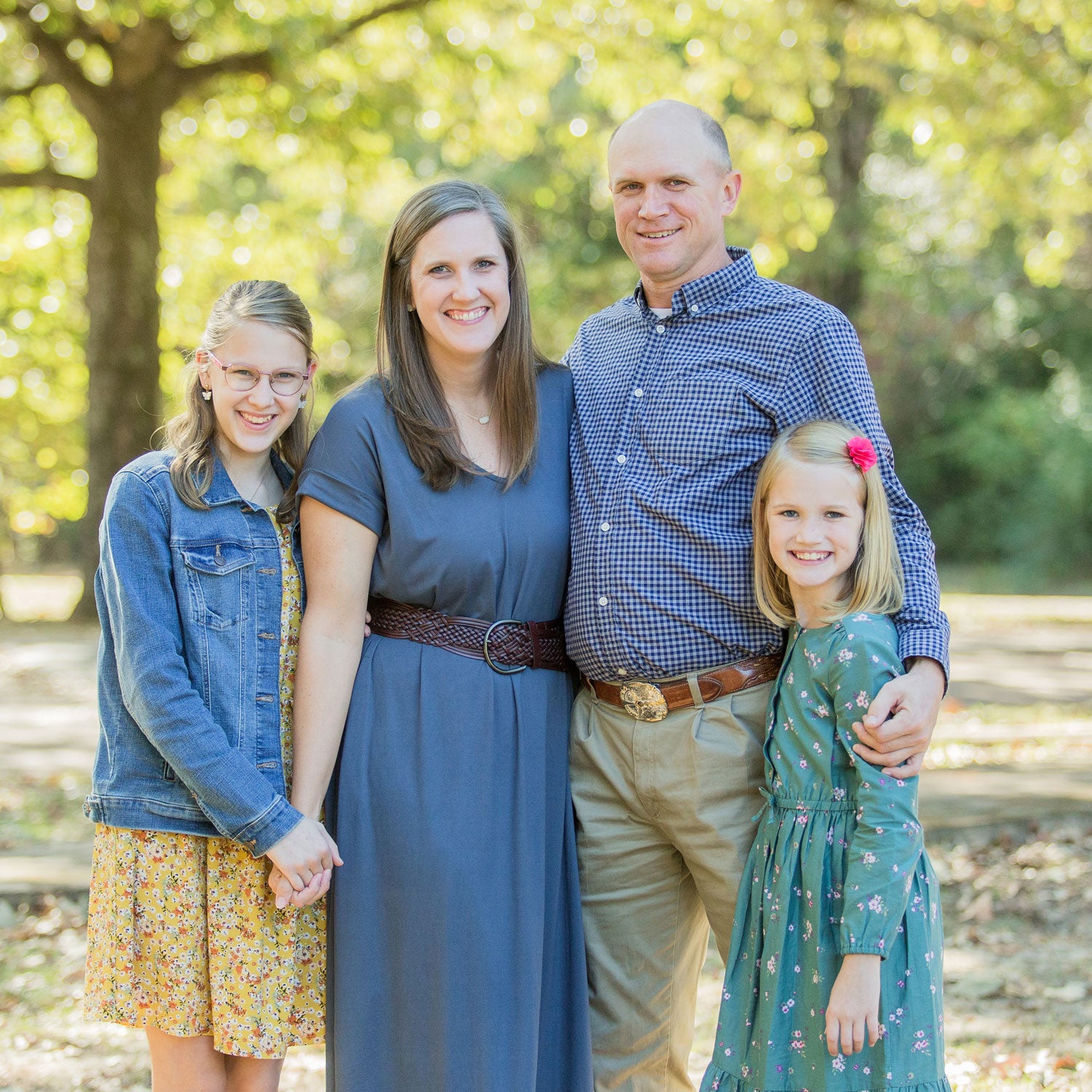 The Heart of Muscadine Press
Founded by Leslie Ann Jones in 2015, the mission of Muscadine Press is to help people cultivate faithfulness, remember truth, and do good.
We're a true family-owned and operated business: Leslie Ann does the designing, Dennis does the heavy lifting, and the girls help with packaging and quality control.
It's not always easy running a business from our home, but we wouldn't have it any other way. We're so, so grateful that we get to do this work, and we hope that what you find here at Muscadine Press will bring a bit of joy, delight, and truth to your life.
Thank you for stopping by! We hope you'll stay awhile and say hello. We'd love to hear from you.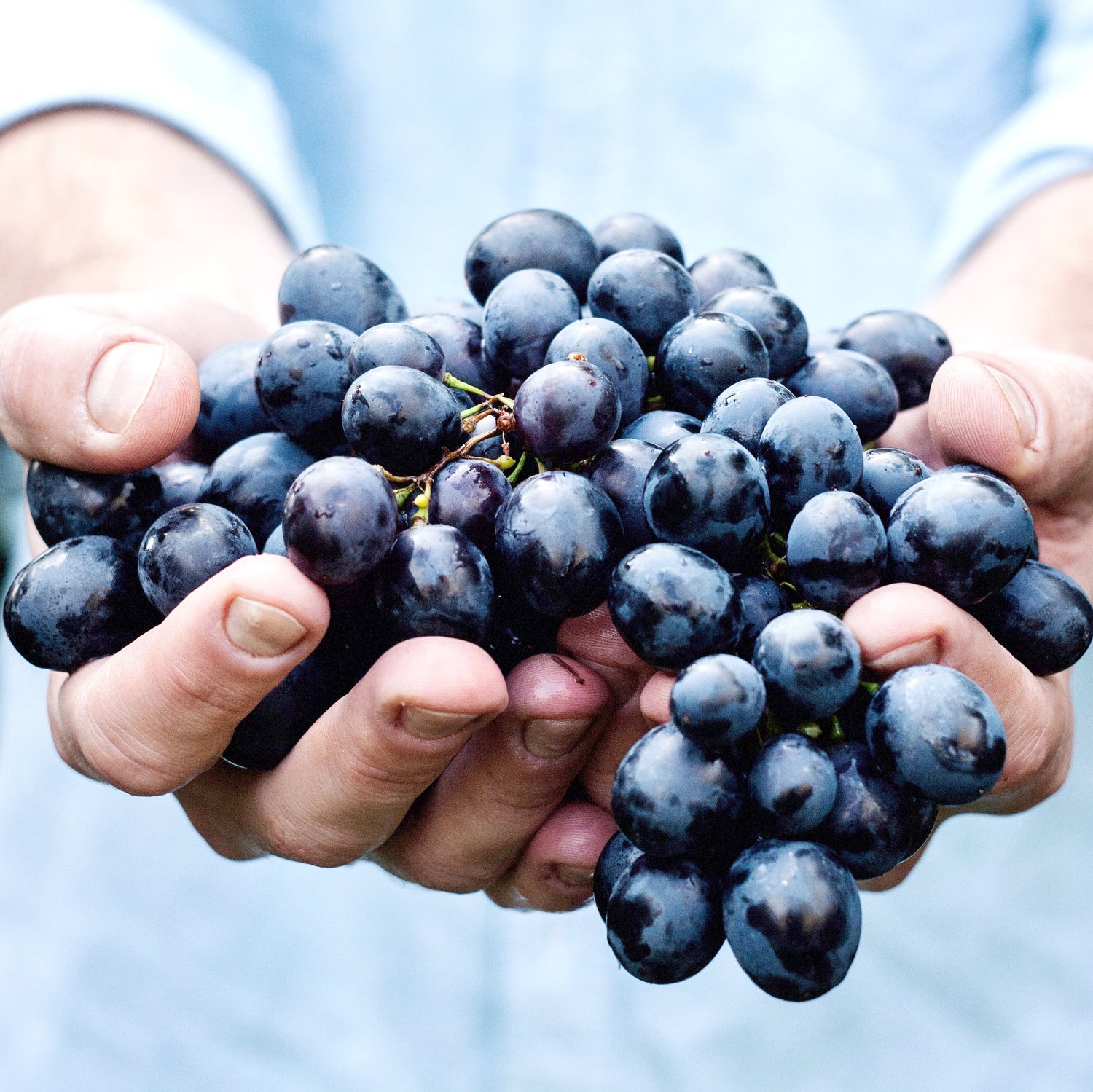 What's a Muscadine?
We're so glad you asked! Muscadines are a distinctly Southern variety of grapes. With a sweet flavor and tough skin, muscadines love the sun and are known to produce more fruit than anyone knows what to do with.
Our name comes from John 15:5, which says, "I am the vine; you are the branches. Whoever abides in me and I in him, he it is that bears much fruit, for apart from me you can do nothing."
When we abide in Jesus day in and day out, then he abides in us and causes us to bear lots and lots of fruit. Just like muscadines.
One Day at a Time
We believe that faithfulness is quietly cultivated in the ordinary moments of everyday life.
Everything here at Muscadine Press has been specifically designed and carefully crafted to help you do just that.
From devotional prayer journals that help you make the most of your quiet time to scripture cards that bring truth to mind throughout the day, each item we create is intended to help you slow down and abide in Jesus one day at a time.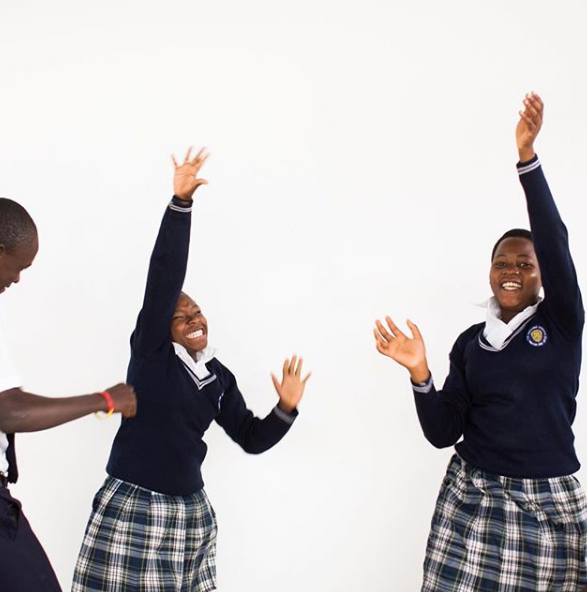 Designed to Do Good
Want to know the really cool thing? When you buy from Muscadine Press, you're not only investing in your own spiritual growth, you're also doing good on the other side of the world.
A portion of every single purchase you make from Muscadine Press goes directly to Amazima Ministries in Uganda. We love being a part of their incredible ministry, and we couldn't do it without you!
Click the link below to find out more about what they do and how we get to be a part.
Find Out More